Tiny Homes available for Sale
1 and 2 bedroom options
Modern
Luxury Caravan Hire
Feel at home with NZ4U2U Modern luxury caravans .  Short and long term hire available. All of our caravans are less than three years old. Each caravan includes a shower, toilet, heater, gas/electric oven, microwave, gas hobs, gas/electric fridge, cutlery, crockery, toaster, electric jug, kettle, pots and pans, linen, and all other sundry items required for the complete holiday. Your health and happiness is our top concern so, our caravans have safety equipment in them. This includes a first aid kit, smoke and LPG alarms, GPS locator and electrical mains cable.  Looking for a static caravan for longer term accommodation – see our mobile tiny homes. Well priced and modern cars equipped for caravan hire available through our preferred rental car partnerships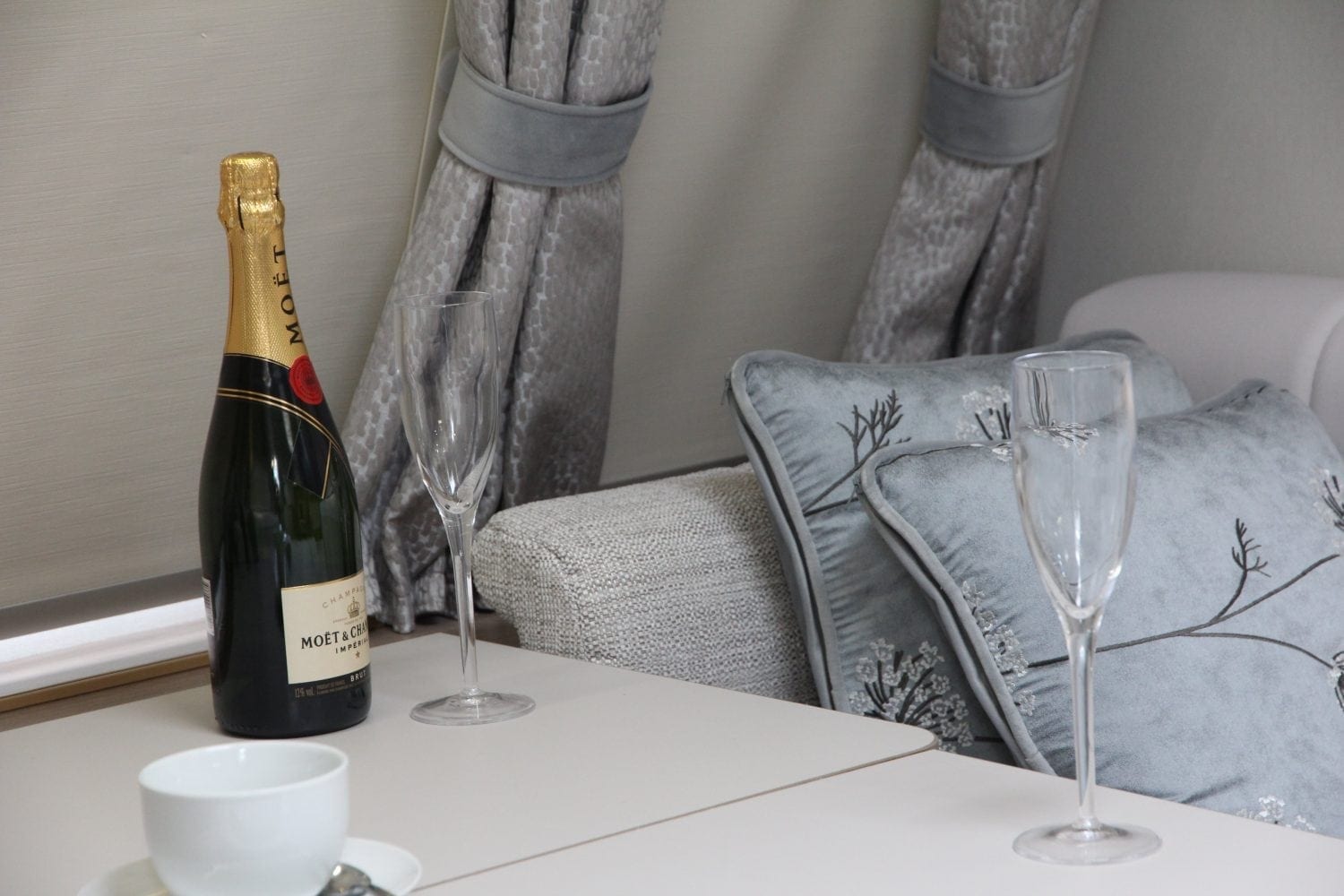 Fully insulated Modern
Tiny homes
Fantastic space saving and efficient designs.  One and two bedroom single storey units on road registered trailers.  All our tiny homes come with a modern kitchen and ensuites which include spacious separate shower and tiolet.  These are the premium in static caravans.  A bit more width and room than a standard caravan so ideal for long term accommodation needs but with all the convenience of a caravan.  Self Contained units with gas ovens/hobs and heating and gas and electric fridge and water heating options along with a composting toilet option.  Solar panels to the roof.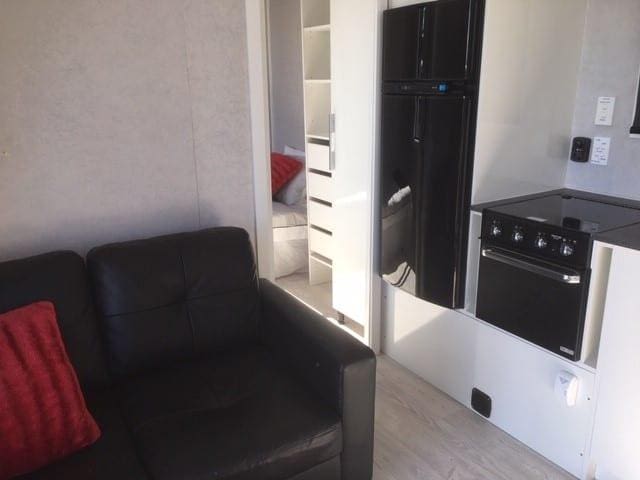 Caravan and Car hire Combos
Our car hire partnerships provide you with the complete package.  For your convenience,we have made caravan holiday planning easy for you by setting up a special partnership to bring you a car and caravan option. The perfect car to match with your caravan. This means if you have one of our 2 berth caravans for over a month through May to August you could be touring for as little as $140 per day. Your car can be collected locally or at other locations around New Zealand. For further information contact us.
Go off grid
We think the best way to see our beautiful country is by caravan: you can stop and enjoy the view, or move on when you are ready.  Go where the mood takes you, leave your caravan parked and go exploring in the car.  Our  caravans are self contained with their own kitchen and bathroom and are equipped with solar power.  This means travellers are not bound by the constraints of camp grounds and other accommodation
Why hire from us?
We have the best range of late model caravans  and Tiny homes available for hire.   Our stock is professionally cleaned and quality checked before it leaves our yard.  Our caravans are light and easy to tow, completely self-sufficient with solar and water storage so you can 'Freedom camp' for the real kiwi experience. All our caravans come conveniently equipped with everything you need for a fantastic holiday.  Don't take our word for it read our google reviews and see what our satisfied customers have to say.
Tours
Look at our suggested caravan tours.  We have done all the thinking and planning  for you!  Each tour includes information about the distance you will travel and the time it will take, suggested overnight parking spots (free and paid) and some marvelous suggestions for fabulous things to do. You may wish to spend longer in some spots and move more quickly through some of the days than we suggest. We have allowed lots of time each day to park up the caravan and go exploring.  Just park up in your chosen spot and go off exploring in your car.
New Zealand is also known by its native Maori name, Aotearoa, meaning Land of the Long White Cloud. Indeed, New Zealand is known for its beautiful clear skies, stunning landscapes, and vistas unlike anywhere else on earth. If you come to New Zealand for the views, you will never be disappointed.  New Zealand is small in size, (similar to Japan, Italy, or Great Britain) and is home to 4.5 million people. Around its edges are white sand sub-tropical beaches, black sand volcanic ones, and rocky coastland, as well as dozens of islands. In its interior, there are volcanic plateaus, its own Southern Alps, geothermal wonderlands, rainforests, and glaciers. The climate is temperate, with a "Winterless North" and frosty south, but overall pleasant range of weather year-round. The backbone of its economy is agriculture, and it is known for its grass-fed beef and lamb, world class wines, and GM free produce. Tourism, as well as academic tourism, has become an important product as well. New Zealand has plenty of room to welcome tourists to its uncrowded, safe, and clean spaces and there's no place like it to get away from it all while enjoying all the comforts, and luxuries, one could imagine in your home away from home. Haere Mai. Welcome.
The North Island is home to Auckland, an international, vibrant, exciting city of 1.5 million as well as the capital city, Wellington, with its university, Houses of Parliament, Te Papa National Museum and a fun eclectic feel. In between are volcanoes, mud pools, farmland, beaches, ski fields, vineyards, and the occasional Hobbit. Come explore!
The South Island is known for its vast untouched spaces, spectacular scenery, skiing, fishing, hunting, and adventure tourism. It also has one of the world's only Night Sky Reserves, glaciers, fjords, more vineyards, and access to Stewart Island, New Zealand's third island, a beautiful, rugged nature reserve and historic area.  Ferries make connecting the North and South Islands easy, with daily comfortable crossings.
The absolute best way to see all that New Zealand has to offer is with a caravan; at your own pace, in your own space, with no accommodation worries, and the great wide road ahead of you. Do what pleases you, throughout your trip. We offer you luxury on wheels, in your completely self-contained, comfortable and beautifully appointed caravan. Here on our website, we offer everything you need to plan this trip of a lifetime, from travel advice, to tours, to ways to communicate with other travellers, and more. Explore our website to find out more about our caravans, and your trip possibilities. To see what you could see in New Zealand, visit our tours page .
Fulfill your dreams of having a fantastic holiday.  Hire a NZ4U2U caravan today
Make moments.  Because in the end, it's not going to matter how many breaths you took, but how many moments took your breath away.
Shing Xiong